DMJX Yearbook: Where are they now?
TEKST: Marcela Diana Sánchez (Erasmus Mundus Student)
Udgivet den 30. marts 2023
Every year, DMJX attracts students from different corners of Denmark and countries from all corners of the world. Some students enter the blue and yellow auditoriums with their minds made up on where they will go after DMJX – others hope that after a few classes, they'll have an idea of the options out there for them.
The profiles showcased below are proof that the path after graduation is not linear. These six individuals have all taken different roles and have landed positions most had never imagined or heard of before.
Mathias Løvgreen 
Photojournalism, 2013-2017
What are the different projects and career paths you've pursued?
During DMJX, I did an exchange at the Royal Academy of Art in The Hague [in the Netherlands]. That's where I found out that visual arts were quite interesting. When I graduated from DMJX, I freelanced for newspapers and companies and started my own art company. I was this mix of freelancer and doing my own art projects. Now, I work partly as the head of the visual department at PressConnect, a communications agency, and I also have my own artistic company, where I do art installations and cultural and artistic mediation. 
What advice would you give to a current DMJX student about landing their dream job?
"Chances are you might follow a very different path to your dream job than you would expect. Most of the people I studied with have tried many different things afterwards. All of us work in a mix of journalism and communications, and a bit of visual arts as well. I think a very good idea is to participate in photography festivals around Europe and sign up for portfolio reviews with a lot of different people. 
Is there anything you would like to add?
I think it's very important to say you have to be patient in finding your own way of working. Everyone, from my friends and my colleagues, we've talked about that line you cross when you find peace in finding your own way of working.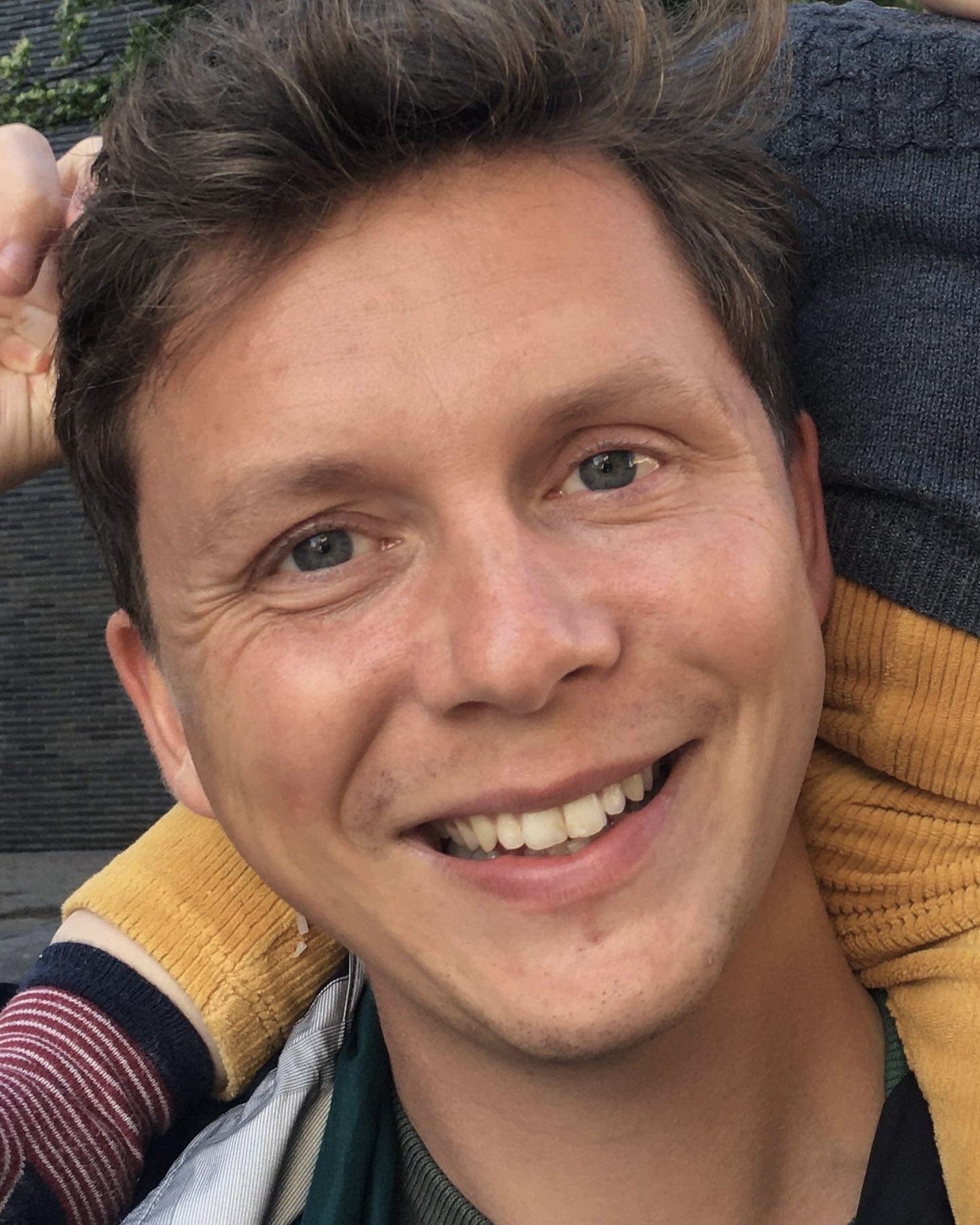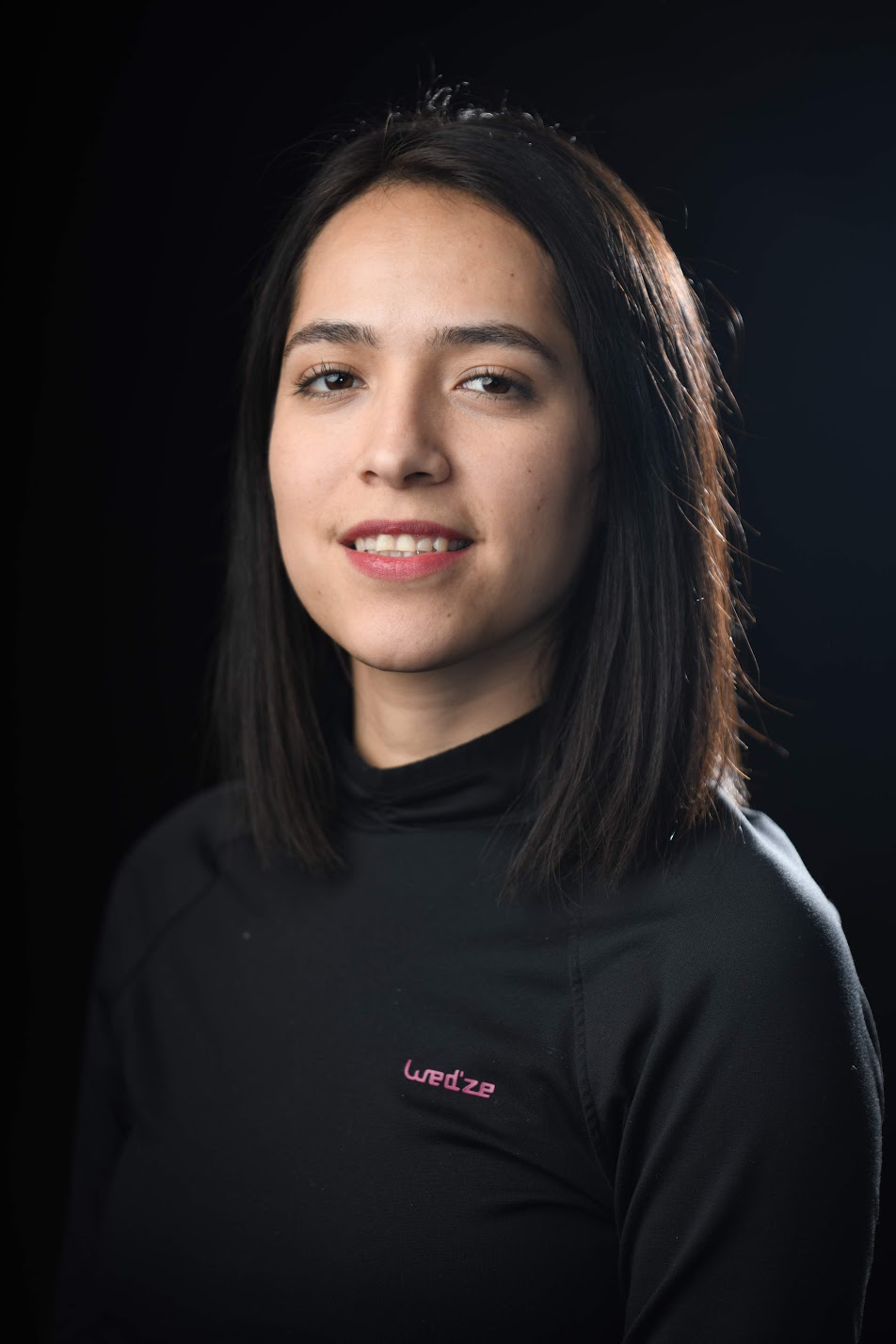 Alondra Aguilar 
International TV journalism, Fall 2018

How was your experience at DMJX?
I have two journalistic products from DMJX that I'm proud of. I worked with two classmates on a video about euthanasia in Denmark. We interviewed this doctor who assisted people with ending their lives. It was difficult to cover but very interesting to work on. For my last project, I traveled with a classmate to Lesbos in Greece and went to the refugee camps. We didn't know what we were getting into because we were just students with little experience. Just being there was very tough. It reminded me a lot about the situation that Mexicans and Latinos from Central America and South America go through. I never thought about that situation before until I was in these camps, or even about my immigration background. It was a very special moment in my life, personally, but also, professionally.
And then you returned to the U.S., how did you end up in Berlin?
I think a lot of people go through this when you leave a country you lived in for some months and then you get sad. My parents live in the Central Valley. There's a lot of agriculture and not much to do. I was thinking a lot about my career. I started looking for master's programs. I arrived in Berlin in September 2019 and started my master's program at Hochschule für Medien, Kommunikation und Wirtschaft. 
And now you're at Deutsche Welle, tell me about your role here. 
I manage the YouTube channel for the documentaries in Spanish. I have created some work for Guardians of the Truth. There's a Turkish journalist, Can Dündar, who was forced to be in exile. He's part of these documentaries where he interviews other people that have been through the same. I'm also a news assistant for the department of news in Spanish. I'm more into the TV programs that air in Latin America. I'm checking everything that is supposed to be in the newscast. I'm checking the inserts, images, videos and grammar issues.
Jens Renner 
Erasmus Mundus, 2017-2019
What is your role as a consultant and project manager for Hansen & Ersbøll Agenda?
I take companies through a strategy course where they become more sustainable. We introduce them to EU legislation and other kinds of risks that might affect their business if they don't adapt. I'm also project managing a campaign about greenwashing with Forbrugerrådet Tænk. We aim to help Danish consumers be much less misled by Danish companies who are trying to market all their products as being 100 percent green. The last couple of years, everything has suddenly become sustainable, and as a consumer you have no clue what's right or wrong. That's one thing I am very passionate about: helping companies communicate about climate change in a way that is truthful and not misleading. 
What are some strategies, you learned as a student that have helped you along the way? 
What helped me get where I am now is that I focused on an area I found interesting, and that is climate communications. I wrote my master's thesis on climate communications. After that, I was lucky enough to host a radio show about climate, Udfordringen on Radio4, where I was able to get a lot of new knowledge about climate communications. 
What's your advice to a student interested in sustainability? 
If you're able to understand data and numbers, and you can communicate about that effectively, then you will be guaranteed a job anywhere. In terms of sustainability, it's all about data. If you want to go into that field, it's a good idea to find some interest in data, if you can.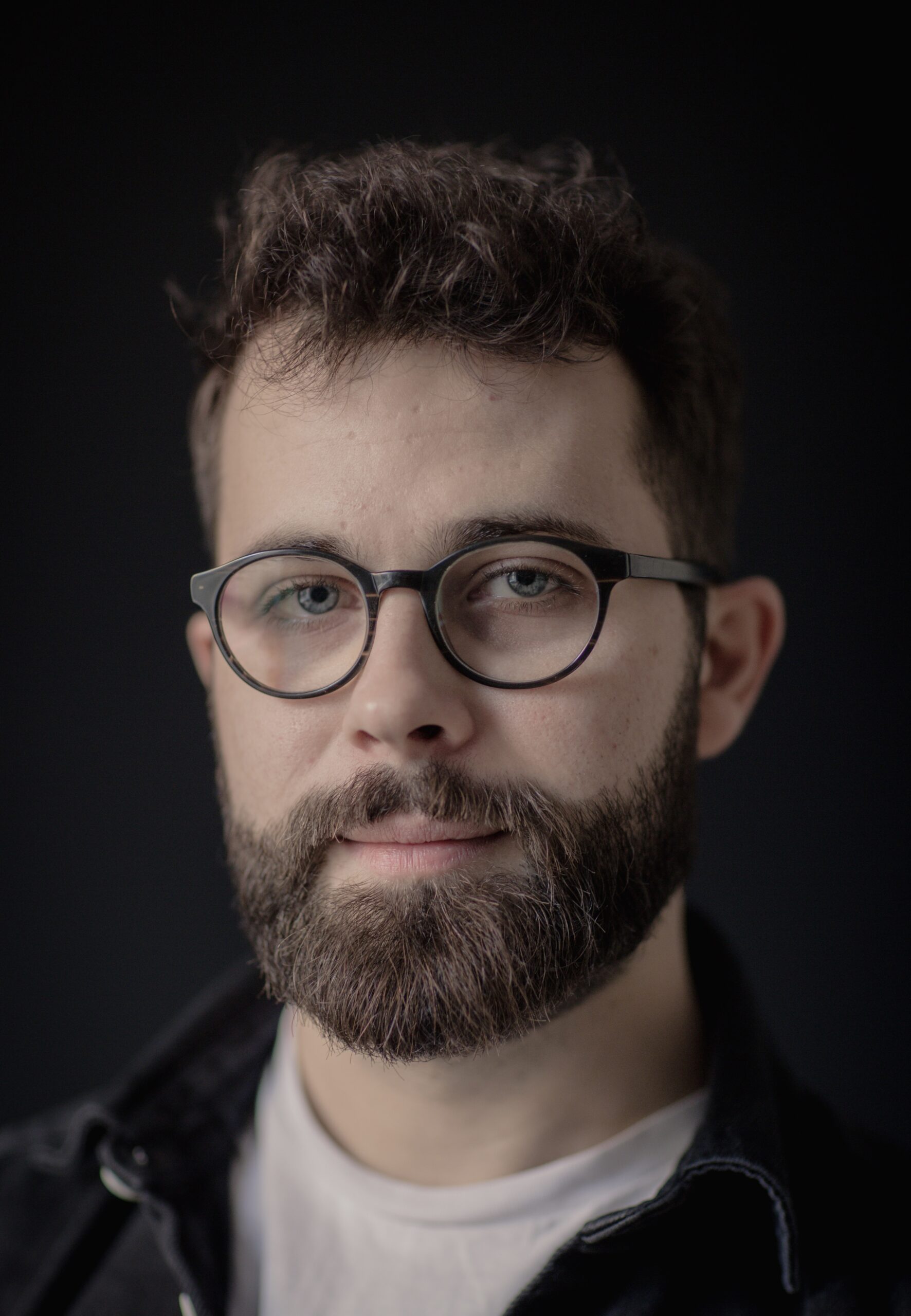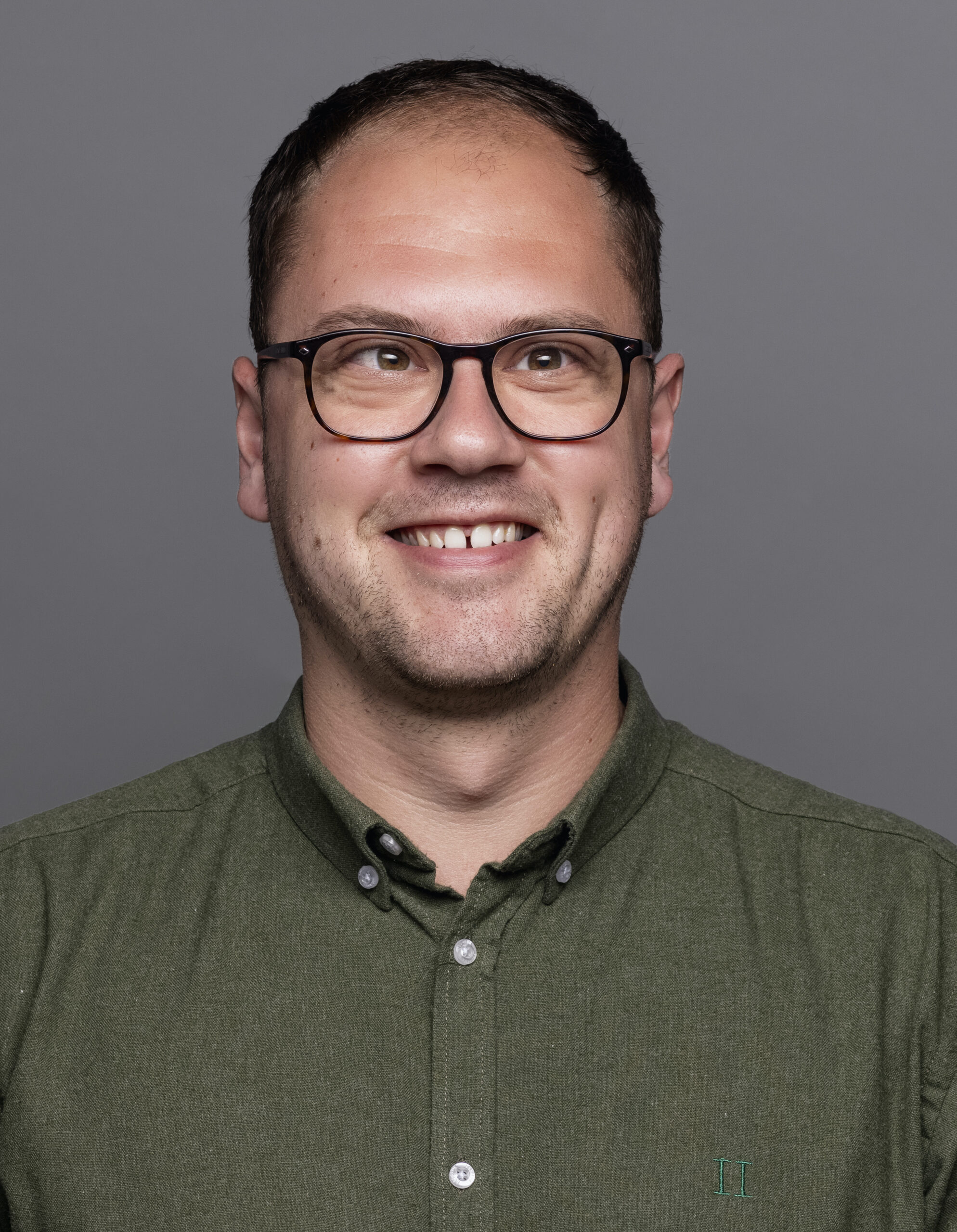 Søren Svenstrup 
Journalism, 2010-2014 
Tell me about your role at Danish Crown. 
I'm having the dialogue with both Danish media, but also media from England, Germany, Sweden, and the U.S., who are interested in writing about Danish Crown. The other half of my job is that I'm a communication manager at the company, Friland, which is Danish Crown's organic company. 
What are the different roles you were in before Danish Crown?
I was an intern at 'JydskeVestkysten' and then I was hired as a journalist. Then, for one year, I was at Århus Stiftstidende. Then I had a change in my career. A position came up at this agriculture magazine called 'Maskinbladet'. I was then headhunted for a position at 'Watch Medier' in Copenhagen. They wanted to start a new business media about the agricultural sector in Denmark – and that's my connection to Danish Crown. When I was a journalist at Watch Medier, I wrote a lot about them. 
Tell me more about the internship you did while at DMJX.
At JydskeVestkysten, we had our own projects, we had our own small areas where we could find stories. It was like a small playground. The responsibility to take on certain subjects gave me more skills than I maybe would have gotten in a bigger newspaper. For me, it was good to have that kind of responsibility. 
Manon Buch
Journalism, 2016-2020
Let's start with where you work at now and your position.
I work as a press consultant at 'Danske Erhverv',  the Danish Chamber of Commerce. I handle the press if they're asking questions about Danish businesses. I have the green market, so that's climate and energy, tourism, welfare and life science. We have analysts here who make analyses, and I take that and make it into something that the Danish media would be interested in.
Tell us about your experience before working at Danske Erhverv. 
I really wanted to write about businesses in Denmark. 'Jyllands-Posten' had 'Finans', which covers business life in Denmark and outside of Denmark. After I finished my internship, I got a job at Finans. When I was still a student at DMJX, I got a message on LinkedIn from the news editor at Watch Medier and he asked me to come in for an interview. They saw what I did at Finans and they liked my work. That was my way into Watch Medier. For three months, I was also a correspondent in New York for them. 
What advice would you give to students?
Be very serious about what you would like to write about. In my area, the more you know about a specific topic, the better the job you get. If you know early on what you like to write about, you can be more specific about what kind of job you want. It is hard looking for a good internship, but for me, it has opened all my jobs to where I am now. Now, I work on the other side, but I'm very thankful for being open enough to try that, too.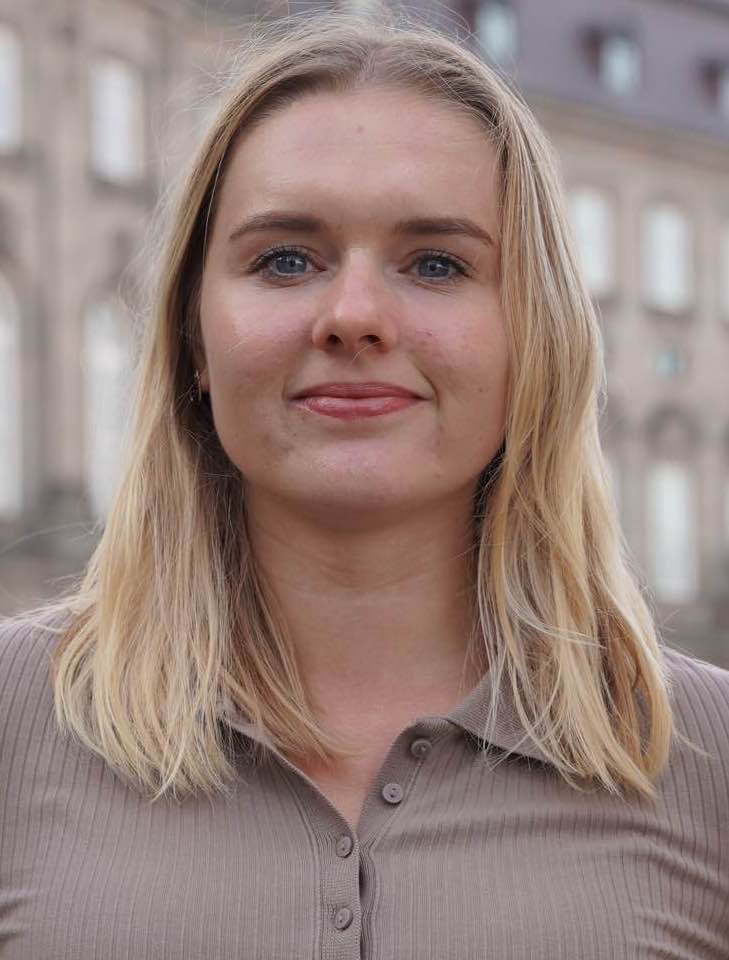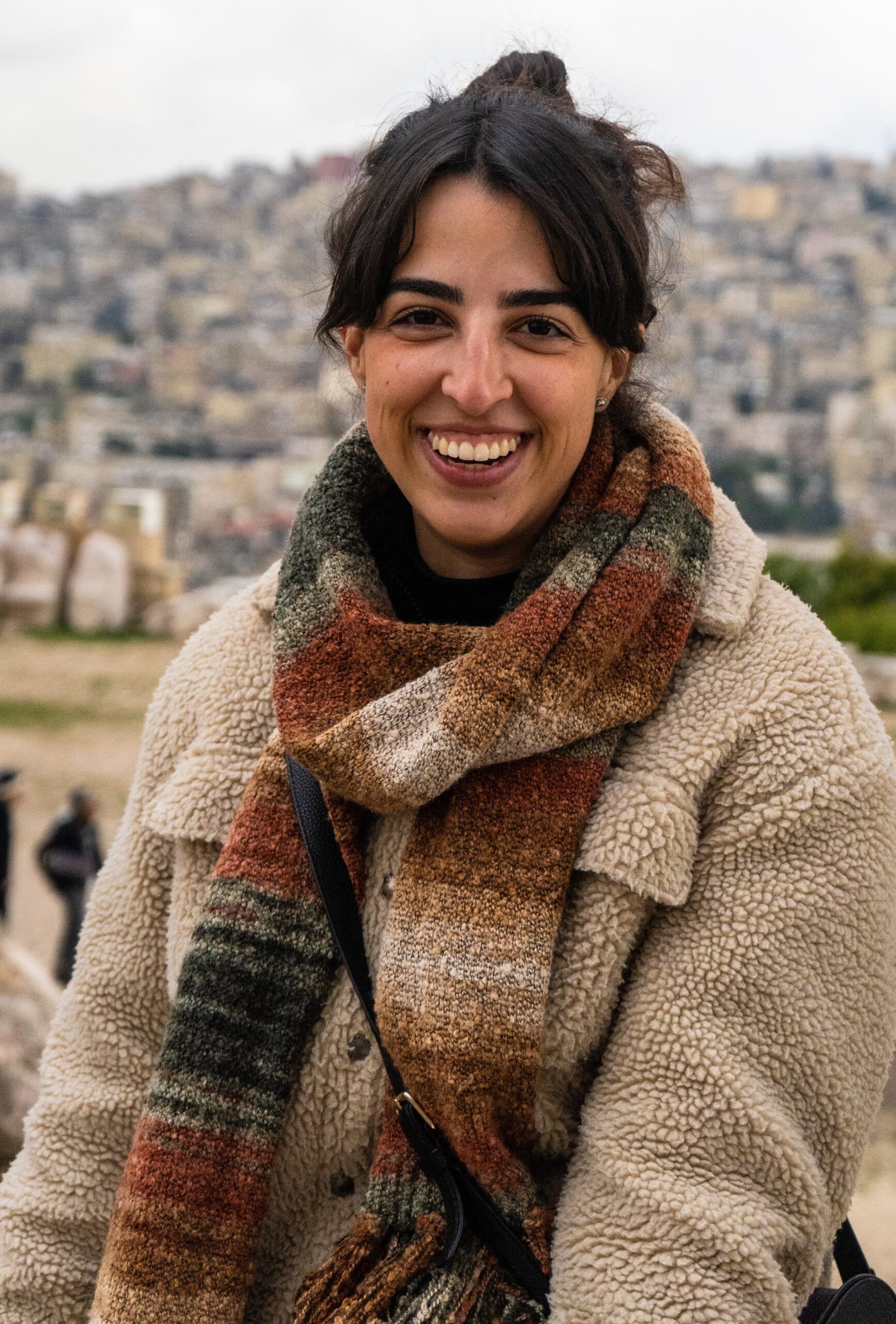 Laís Martins
Erasmus Mundus, 2019-2021
What were you doing before moving to Denmark?
I worked for Reuters in Brazil, where I'm from. In 2018, I covered the presidential elections. I was taken aback by how intense it was and I didn't feel like I was ready. I wanted to study again so I applied for Erasmus Mundus. I got in, and for the second year of the program, I chose to go to Amsterdam because of the political communications specialization. 
You said you started freelancing by accident once in Denmark? 
In 2019, there was this ad by SAS, Scandinavian Airlines. It showed a series of things, Danes consider to be truly Danish, that aren't actually. It showed how Danish society is very influenced by people who come to live there. The Danes had mixed feelings about it because they thought the ad went too far in kind of attacking Scandinavian identity. I pitched the story to Al Jazeera and they said yes. I had no idea how to write a feature in English – and then it worked. Then I just kept writing. 
You were doing all of this in Denmark?
No, I left Denmark in May 2020 because of the pandemic. I was in Brazil for a few months and went to Amsterdam to continue the Erasmus Mundus program. In Amsterdam, I applied for a part-time job with a Brazilian outlet, 'Núcleo', where I still work. It's an outlet that specializes in tech. My stories have generated real-life impact by platforms like Meta, taking down child sexual exploitation groups. I've also worked with 'Global Voices'. I like the side of research. Last year I was invited to present my research at the UNESCO World Press Day conference in Uruguay. 
Then you applied to the Pulitzer Center Persephone Miel Fellowship.
I had this proposal to investigate how Bolsonaro's changes to gun legislations were having an impact on Brazilian women, and I was selected. Then I decided to come back to Brazil. I felt that I had the duty of giving back to my country. It was very rewarding to see that compared to 2018, I actually felt prepared. 
What advice would you have for an early career journalist?
Journalism is such a hard industry that the cost of it is bigger than just the financial part. You get emotionally involved with your stories; you get harassed for your stories. So, I think getting paid is the only fair solution: getting paid fairly for your work.
These interviews have been edited for length and clarity.